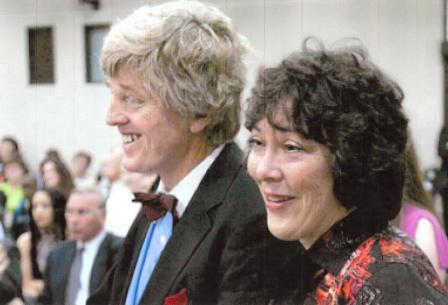 [John Flannery argued for clemency for Richard Paey, and Linda, Richard's wife, pleaded for his release.]
FLORIDA GOVERNOR CRIST AWARDED RICHARD PAEY A FULL PARDON, AND FREED HIM THAT VERY DAY ..... [the full story can be read here.]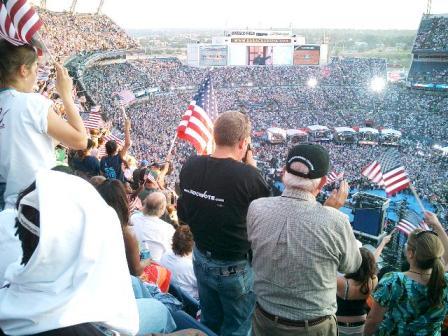 2008 DEM CONVENTION IN DENVER
Holly caught this panoramic view (above) of the dem convention at the Invesco mile-high stadium with 40,000 in attendance. John wrote a blog while at the convention that you might enjoy if you want to take a backward glance, from 2015 t0 2008; the most popular entry was John's comments on his personal favorite, the late Senator Ted Kennedy - http://johnpflannery.blogspot.com .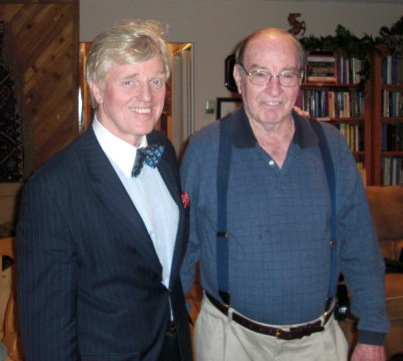 John and renowned astronaut
Edgar Mitchell
who walked on the moon and continues to be an active force for exploration in space and peace on earth.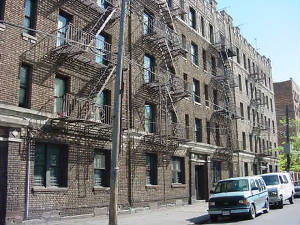 BRONX GADFLY -- BLOG
Visit and see what's up - BRONX GADFLY
SCALIA'S RULE BOOK - DO WHAT I SAY!
by John P. Flannery
Associate Justice Antonin Scalia, of the U.S. Supreme Court, broke his media silence to talk on camera on how to argue before the court but, if you want to succeed, perhaps you should pass this book by - as it's not wat Judge Scalia himself does [You may read the rest of the review here.]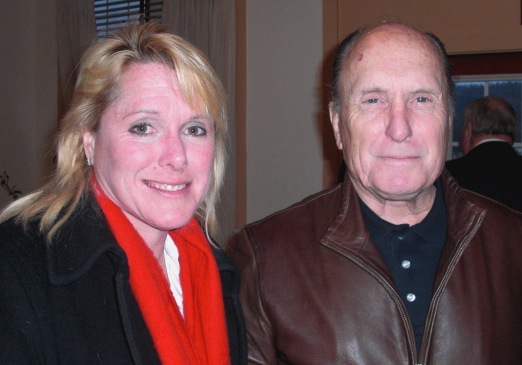 One of our earlier campaigns was to fight a toxic coal fired transmission line from West Virginia through Virginia and Actor Bobby Duvall joined the opposition and is here with Holly. The
Piedmont Environmental Council (PEC)
sponsored a reception to raise funds to fight the short-sighted and environmentally wrong-headed toxic coal transmission line.