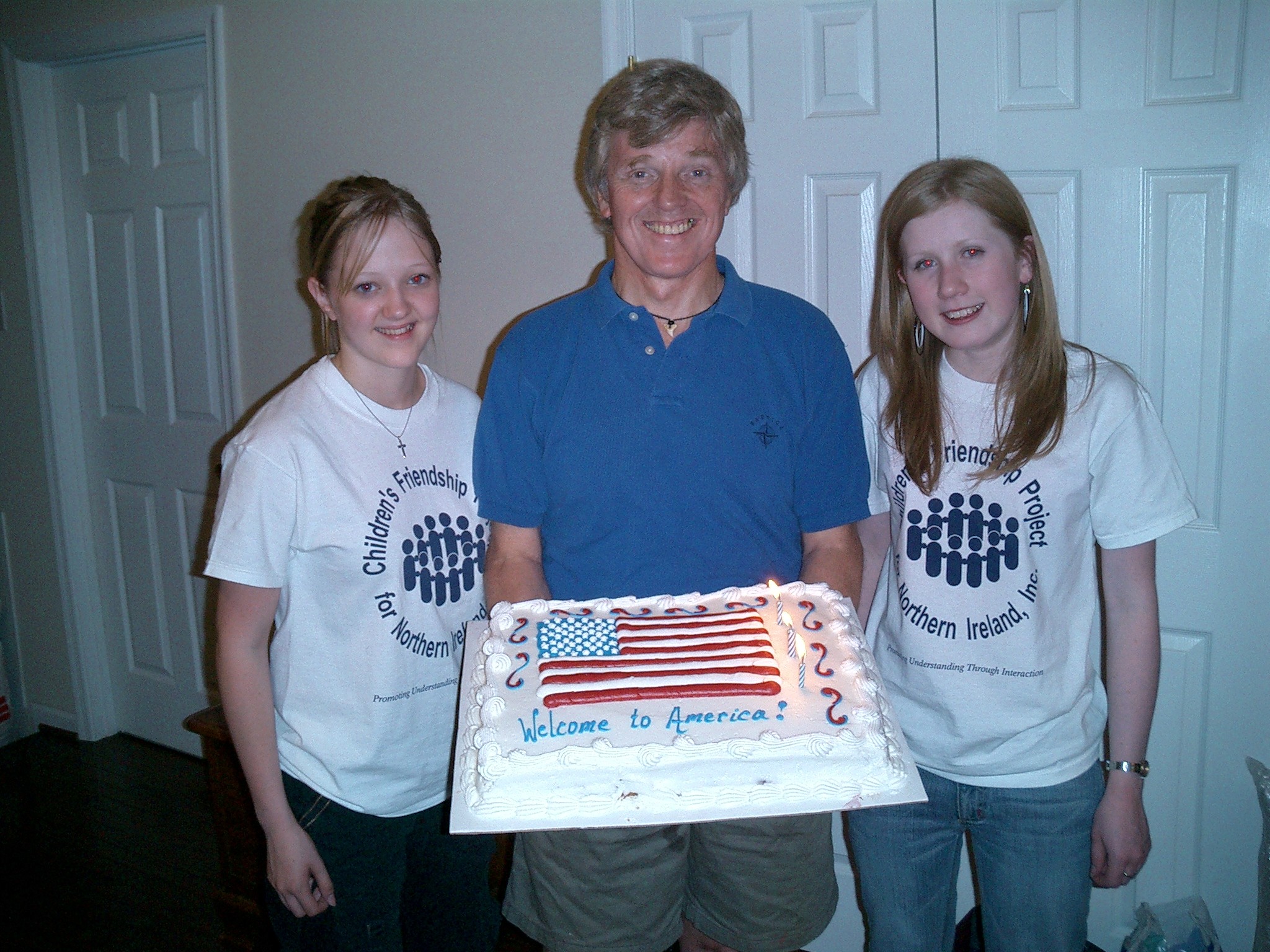 from NORTHERN IRELAND .....

In the summer of 2004, we had a wonderful visit with Carly and Elaine from Northern Ireland(above); in the summer of 2005, we enjoyed the company of Jane and Laura (below); and, most recently, in the summer of 2006, we were honored to have Jade and Gemma visit with us.

Elaine, Carly, Jane, Laura, Jade and Gemma were all from Northern Ireland, a section that remains under British control, following Ireland's partition in 1922. Elaine and Jane and Gemma were Catholic, and Carly and Laura and Jade were Protestant.

Thus these young ladies represented – at least symbolically -- the violent division in Northern Ireland's history between the Catholic minority's desire for independence from Great Britain, and the distrust of the Protestant majority that favors the British.

This exchange program, the Children's Friendship Project for Northern Ireland (CFPNI), is an outgrowth of that evolving dialogue. On the very day that Jane and Laura returned to Ireland from Dulles airport, the IRA announced that it would de-commission, and it is sorely hoped that this augurs well for a kick start in the stalled peace talks. As Jade and Gemma return to Ireland this year, we are all hopeful that by November the elected delegates in Northern Ireland will sit down to work together. There is great hope for peace in Northern Ireland - even as the Middle East has the challenges it does.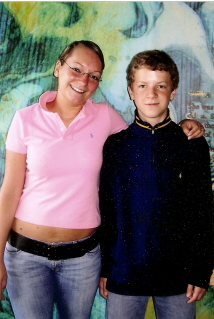 from FRANKFURT, GERMANY .....

Miriam Haubner (pictured with her brother, Sebastian, on her last visit) was our visiting daughter (on loan) from near Frankfurt, Germany. Miriam came to learn about the United States and, as a result, we learned a lot about each other's countries, about Germany and about the United States, and about ourselves.

We have since traded visits at airport terminals trying to keep up with each other, and had the Haubner clan over to Virginia on holiday. We look forward to our next rendezvous.

Miriam has returned to visit with us and her many friends, and has brought her brother Sebastian to experience America. It really is our turn to go to them, although Sebastian is studying in the States presently.

We are grateful to Ralph and Veronica Haubner for allowing us to share their children, even as we hope we give them a glimpse at America.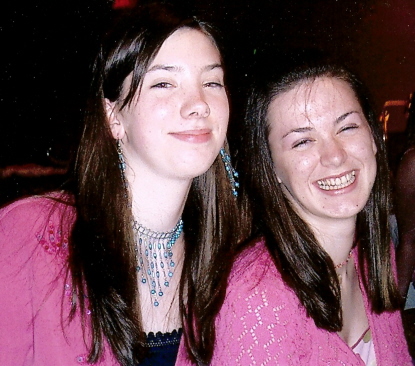 Jane and Laura visited us from Northern Ireland (NI), in the summer of 2005.