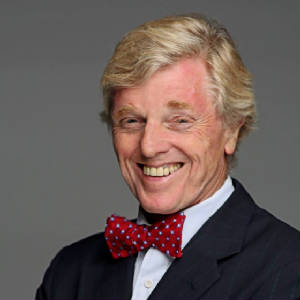 John P. Flannery
PROFILE:

John is listed in "Who's Who in America", and is a regular guest commentator in print and on tv and radio on law and politics including Fox News, the O'Reilly Factor, and Chris Matthews Hardball.

John is a former federal prosecutor from New York who handled widely publicized federal criminal investigations and prosecutions that ran the gamut from securities fraud to a mob prison break, the bribery of Congressman Dan Flood by a rabbi, the federally funded summer feeding scandal in the South Bronx, and heroin-trafficking by major organized crime figures including "Matty" Madonna, who has been indicted since his release in an indictment in New Jersey.
In private practice at the mid-town Manhattan law firm of Poletti Friedin Prashker Feldman & Gartner (founded by FDR Jr.), John represented all the airlines in the Air Traffic Controllers Strike in 1981, and negotiated a settlement for the Airlines amounting to $28,869,000.00.
While John maintained a general private practice in the mid-80's, he continued to handle complex civil matters as well, representing John Maguire, the founder of a wholly owned hi-tech subsidiary, Software AG, NA, as well as Al Neuharth, the founder of USA Today. John also had a busy criminal docket that included complex multi-defendant, multi-jurisdictional securities fraud prosecutions, the targets of alleged defense industries fraud, and those targeted in political corruption investigations.

John served twice on Capitol Hill. On the Senate side as Special Counsel to the U. S. Senate Judiciary Committee (appointed by Chairman Strom Thurmond to investigate Quadaffi's efforts to subvert American foreign policy), and then as Special Counsel to the U.S. Senate Labor Committee (appointed by Chairman Orrin Hatch to investigate the confirmation hearings of former Labor Secretary Raymond Donovan). On the House side, John served again as Special Counsel, investigating the mob's influence in the Laborers International Union, also their influence on the Teamsters International Union, and he made a nationwide assessment of the "American Worker." His most challenging assignment on the Hill, however, was his work on the historic Impeachment proceedings of President William Jefferson Clinton (for the democratic minority).

John was Chief of Staff for Congresswoman Zoe Lofgren, representing Silicon Valley; he was responsible for forging bi-partisan legislative initiatives, serving as liaison with the minority leader, and lending his expertise in hi-tech policy making and legislation.

After Congress, John returned to practice at a firm, since re-named, CAMPBELL FLANNERY, PC ( www.lawyerflannery.com ). John's litigation practice was both civil and criminal, trial and appellate, federal and state.
John's criminal defense and appellate practice, at the federal and state level, focussed on white collar criminal defense including several significant chronic pain cases, most particularly, the Florida State appeal of Richard Paey, a chronic pain patient, unjustly sentenced to 25 years for receiving pain medication, featured on Sixty Minutes; in September 2007, after the Court of Appeals denied the appeal (read the dissent), John argued to the Governor for Richard's release from prison, and Governor Crist granted a full pardon; John also fought successfully to reverse the unfair conviction of Dr. William Nucklos in Ohio; John associated in these efforts with the Pain Relief Network, headed by its founder and President, Siobhan Reynolds; it is because of Richard and other pain cases, that John wrote his book, "Pain in America - and how our Government makes it worse!".
John's civil practice includes complex fraud and contract litigation involving labor, land use, employment, contract, corporate entities (whether it's formation, or dissolution), buiness hi-tech, IP, Sarbanes Oxley, and a general civil practice, as well as government relations. Mr. Flannery holds undergraduate degrees in Physics (BS, Fordham) and Industrial Engineering (BS, Columbia), a law degree (J.D., Columbia), and a Masters Degree (Masters in Information Science, GW Graduate Business School).
Finally, visit John's site devoted to explaining his firm's law practice, and, if you want to see how he works, you might want to watch this video.
| | |
| --- | --- |
| "There is no substitute for passion!" | Holly earned her law degree from Georgetown Law and knows that her law school is better than John's - much better. |
| | |
| | |